It's been so amazing to work with such diverse clients over the years.  I'm so grateful to be able to share your health, fitness, and life journey with each and every one of you!  Thank you for letting me be a part of your lives, and thank you for being such a special part of mine.  Featured here are a few testimonials of clients who I've had the honor of working with to help them reach their goals.
I wanted to train with a trainer as I wanted to change my body and look the best I'd ever looked and felt by my 35th birthday in Sept 2012.  I wanted to completely change my body so that I could show other people to, that if I can do it anyone can.  To help others help themselves see their potential, inspire them in a loving and positive way that you can do this.  So I asked a friend of mine Michelle MacDonald if she could recommend someone here in Los Angeles and she referred me to Jupinko, which has been one of the best meetings in my entire life!  I've never worked with a personal trainer before in training let alone the whole package of set out weekly training schedules, meeting a trainer once a week and nutrition plan.  let me tell you though, it has been life changing and more than worth it!  I highly recommend everyone jump on the jupinko train, why?  As for me she is simply the best.  It is not just about the training or the butt kicking she gives you when you meet or about the food plan she gives you, mind you they both are a huge part definitely, for me it was the continuous love and support she offered through the entire program, there was no judgement and no ego.  Not once did she waiver or give up on me.  She is not like trainers that trash other forms of exercise, she actually just doesnt trash talk unless your not sucking your stomach in when your doing your mountain climbers.lol.  No seriously, she wants you to achieve your best and if you have other forms of exercises that you love and enjoy, she is totally ok with that and encourages it.
The fact that Jupinko was able to give me so much love and support I was able to have these Aha moments which I had no idea about.  I knew I had food and image issues, but I did not understand how deep they were embedded in me.  Being on an eating plan showed me I was an emotional eater.  During teh 12 weeks and I was having emotional moments and I wanted to eat a whole chocolate bar, i couldnt as it wasnt on the plan.  So that made we work through alot on a mental level as well.   I didnt realize that i wasn't eating enough food so that my body ended up being in i guess you call it fat storage mode.  Jupinko educated me in a non judgmental way, there was never a time I felt it was like "I know this and you dont know that," she really just had the information and willingly shared it with me so I could empower myself.  I am a Bikram Yoga teacher, I love Bikram Yoga and I live by the philosophy that I help others to help themselves and that is how I feel Jupinko is.  Its not about celebrity status, accolades, awards for me.  Its about what kind of space one person can hold for another person to achieve their goals and to just be there and help them do it.
I worked out with Jupinko once a week during my 12 weeks and I still workout with her once a week, because I love it and I love her!  I love her attention to detail, the weekly training schedules, the weekly meal plans that she works around your schedule to make sure you are eating enough food ratio to excercise and each week is different.  So no cookie cutter program as we are all unique individuals we need individualised plans and Jupinko gives that and a whole bag of chips, well no chips allowed with her. lol.  You dont plateau either up she is always upping the anti.  She is present in her trainings with you, she is observant with what is happening with your body and when you need more she gives it, even if you dont want it, you will get it and be thankful for it!  I am not saying its easy, it takes alot of discipline and hard work, but it pays off.  The first few weeks are hard to motivate yourself to get up and do the workouts on your own, but change your mind and what soon it just happens naturally and Jupinko is always there on hand if you need her to give you a push to get off the couch and do your work out.  I feel amazing and i honestly love my body now, i couldnt say that before.  I am happy at what is reflecting back at me, honestly happy.  I feel stronger and lighter than I have ever felt and you cant put a price on that.
Do this 12 weeks for yourself. If you have always thought about doing something like this, then do it NOW and do it with Jupinko!  You will not regret it, I am the results of doing the work and the Jupinko's 12 week program.
I began eating clean last June, after seeing that it worked for one of my friends (she is also a bikini competitor). I have always admired women that had muscle definition and thought of it as something that could only be attained by models and people in magazines. I have also tried a number of diets and have been able to lose weight but not the healthy way, and it was always hard to keep it off. I had a distant goal of doing a bikini competition but knew I had a lot of work before I could even think about starting to train specifically for a competition.
That being said, last November/December I felt like I was ready to start training and was excited to find a trainer and start my makeover. I found my trainer, Jupinko, online. I contacted her through email, and we decided to have a phone consultation. After speaking with her, I couldn't wait to sign up!
We started my training in December 2011 after I met with her in person. I was definitely scared because I felt like she might tell me that I wasn't ready…But, she was very supportive and believed that I could reach my goal! She had me send her my diet for the past couple days (I knew she wasn't going to be happy), but I was honest with her. A lot of the things I was eating were not ideal, but I didn't realize how much the smallest things (like coffee creamer) could hinder my progress. This was one of the first things I had to give up, and now I don't even want it. J She also was able to recommend a lot of things that were both healthy and tasty to add to my diet.
I was so excited to start! I did not miss one workout! I was always super eager to get my training for the week; it was always challenging and constantly changing (so I didn't get bored). The nutrition was the more difficult part for me. However, it got a lot easier as time went on, and I began to see changes. It was huge to have someone hold me accountable for what I was eating because it definitely kept me in check. Also, having a "cheat" meal helped me a lot and gave me something to work towards. It also helped that everyone at work noticed my weight loss and was asking what I was doing. It felt rewarding to know that others were seeing my results as well.
I could not have done my bikini competition without Jupinko! She gave me that extra push and encouragement that I needed. She also helped me with things I was clueless about for the competition itself (bikini, shoes, tanning products, etc). She was sometimes strict (haha!), but I knew she had to be. Otherwise, I probably wouldn't have worked so hard. There is no way I would have gotten into such incredible shape for this first bikini competition without her, and I am SO happy that I was able to participate in my first NPC competition with confidence!
When the competition day finally arrived, Jupinko was there to support me every step of the way. This meant so much to me to have her there and to help me with my last minute things like my tanner! She was also right there when I walked off the stage to tell me how proud she was, and that I did an awesome job. J It was a long but really fun day, and I'm looking forward to training for my next competition already (with Jupinko as my trainer of course). My body has transformed so much for my first show, and I am excited to continue this amazing health/fitness journey. J Jupinko helped to inspire me tremendously and after my friends/family saw my pictures, they ALL wanted to know how I did it. I would highly recommend Jupinko to anyone, regardless if you are training for a fitness competition or if you are just want to lose weight, get into shape, and live a healthier lifestyle.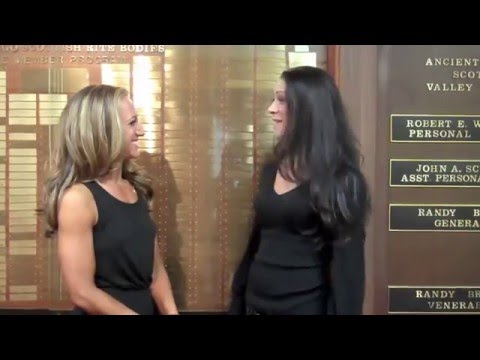 I had a blast working with Jupinko!  It was worth every minute spent on choreography and learning skills such as new turns and leaps.  Jupinko is organized, efficient, extremely competent, and has an excellent rapport with people of all ages.
I sought her out because of her  background
in the performing arts; I knew she would be very creative with my routine.  Jupinko has definitely shown her commitment to the fitness industry and is well-known for her grace and beauty on and off the stage.
She's also been a wonderful mentor.  She showed me that I could do certain skill sets with power and confidence, and she believed in my abilities.
I thoroughly enjoyed working with her, from every practice to every conversation.  In summary, I highly recommend Jupinko to anyone who is interested in competing.  She is a valuable asset for choreography, stage presence, personal training and mentorship/coaching.  I'm truly grateful for the opportunity to work with her on my routine.
I first met Jupinko at a regional fitness show where I watched her perform her flawless and breathtaking "Avatar" routine. I could not take my eyes off of her as she glided across the stage with such confidence and poise. Her rhythm was flawless and her strength moves were showcased with ease. Quite simply, her routine was dynamic, polished and epic. I knew after she took her performance to the National stage and won the Fitness America Pageant that I wanted Jupinko to choreograph my next fitness routine. Not only did Jupinko choreograph a challenging and incredible fitness routine for me, but she also utilized my strengths and best stage angles to create a beautiful theatrical piece that fit my specific theme. She worked with me every step of the way during practices... even helping me with my music selection, costume design, props and overall stage presence. Jupinko is a reliable, passionate coach that is extremely cultured in the art of dance. Thank you for all of your guidance and support every step of the way, Ju! I am lucky enough to call you one of my best friends.
I watched Jupinko in a video on YouTube when she did several baking and cooking videos with another fitness icon, Keri Lynn Ford.  Right away, I knew I wanted to work with Jupinko on my posing and stage walk.  She has such awesome energy and radiates such an enthusiastic and confident presence.  I knew that if anyone could bring out the inner fun and spunky me, it would be Jupinko!
Jupinko coached me in my first bikini competition by showing me how to grace the stage and have fun doing it!  I was a bit nervous, but she quickly put me at ease.  Besides the technical aspects, she helped me realize that I just needed to have fun on stage and enjoy the journey.  Since the first moment that I reached out to her, she was quick to respond and answered all my questions.  She was really down to earth and easy to talk to!  That made the experience so much fun!  Jupinko is so graceful, and she's a great teacher.  I'm so thankful and honored that I got to learn from her!